5 Romantic Autumn Coastal Walks in South Devon
Published on 2020-09-30 / By Skye Onley
Autumn is beautiful in Devon. The soaring views have a new clarity, the air a crisp edge. The sea breezes blow away the cobwebs, the sun settles upon the hedgerows and fields, and the forested cliffs smolder in rust and golden brown.
It's a quiet and gentle time of year, perfect for enjoying time away as a couple. Layer up and explore romantic walking routes around the Devon coast and countryside.
Here are Romantic Autumn Coastal Walks in South Devon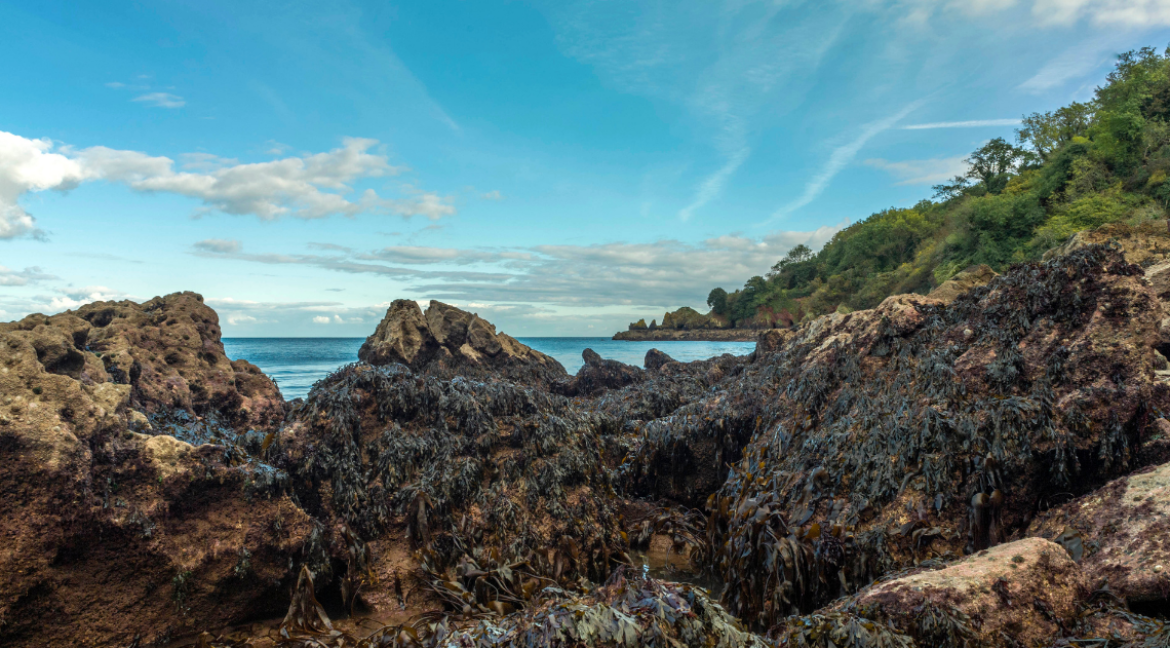 Anstey's Cove Circular
If you're looking for things to do in Torquay then this lovely walk combines some of the best sights in Torquay town with its beautifully wild coastline.
From Lincombe Hall, walk past the renowned Kents Cavern where you take the tranquil woodland path by Ilsham Valley green. You'll see Meadfoot Beach below, a popular wild swimming spot. Enjoy expansive views across the bay towards Orestone Rock and Thatcher Rock, green bergs that flutter with Guillemot and Kittiwake seabirds.
The coast path then winds up past Hope's Nose to steep Walls Hill. The landscape is striking, think staggering limestone pillars and ancient fossils. As you walk, you are rewarded with slices of cool blue, as Anstey's cove becomes visible through the greenery. This is truly one of the most stunning coastal walks in South Devon!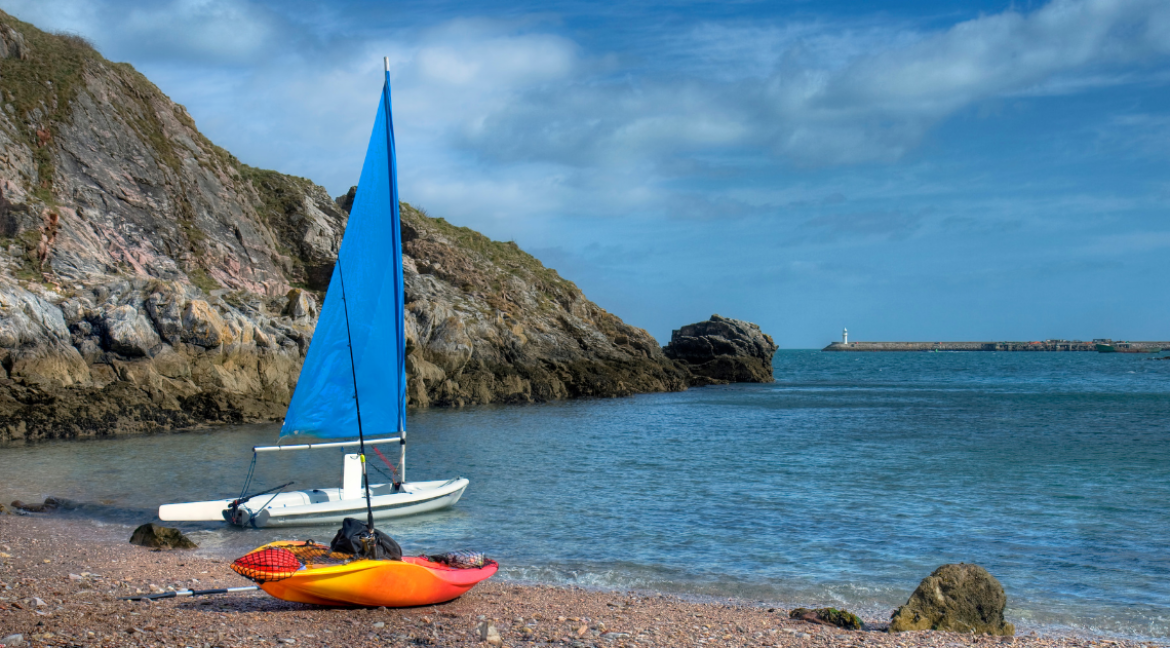 Broadsands to Churston Circular
Begin this coastal walk on the charming sands of Broadsands beach, a popular haunt with local families, but take the lesser travelled route around Churston Point towards Elberry Cove.
Begin on charming Broadsands beach, a popular haunt with local families, but take the lesser travelled route around Churston Point. You'll come to the far quieter and more secluded Elberry Cove.
This was one of Agatha Christie's favourite swimming spots, and she even includes a description of the cove in The ABC Murders:
'Suddenly we came out on a grassy ridge overlooking the sea and a beach of glistening white stones. All-round dark green trees ran down to the sea. It was an enchanting spot - white, deep green - and sapphire blue'
Little has changed since her time. The trees cast a deep vibrancy over the water even in overcast weather. And at the far end of the beach, you'll find the ruin of Lord Churston's bathhouse. You can only imagine the beautiful coastal walks took herself on!
The trail continues through beautiful forest paths along Marridge, Churston and Grove Wood. Churston Cove is a gorgeous pebble beach. Arms of rock jut out to sea on either side, cradling the bay. The return walk heads into the pretty village of Churston Ferrers, where it crosses the Golf course, then heads back to Broadsands Beach.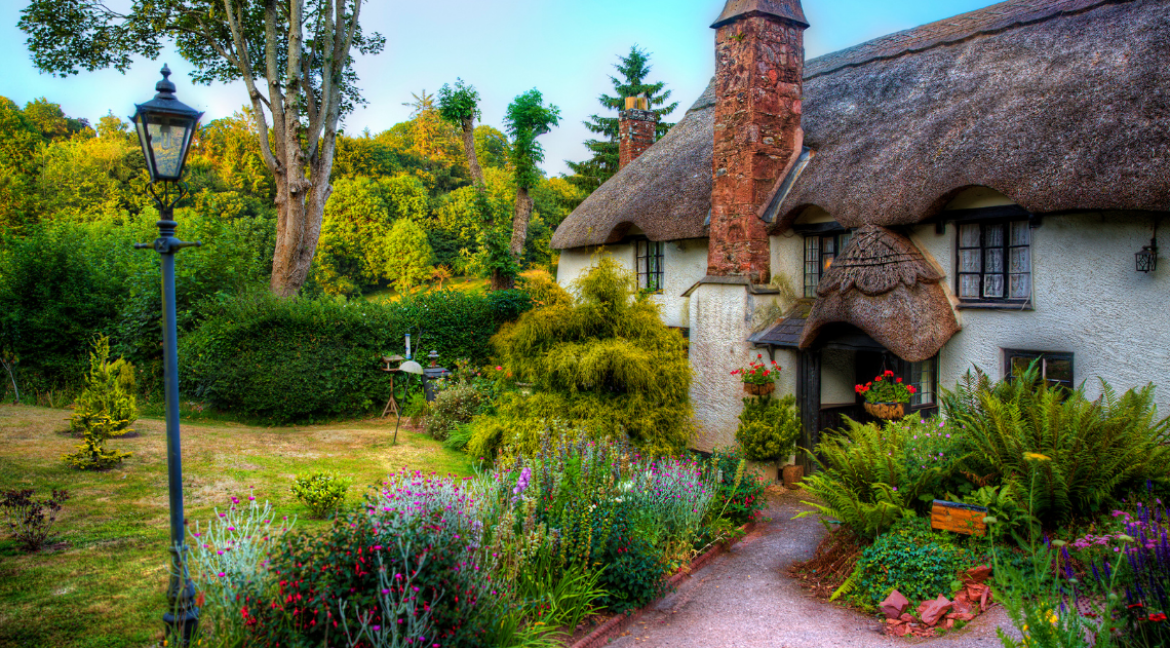 The John Musgrave Heritage Trail
This 35-mile epic trail was created by the Rambler's Association in honour of their former chairman, an avid walker. As you can imagine, the trail is a love letter to South Devon.
It carefully captures the beauty of the coast, creeks, castles and countryside. Don't be alarmed by the mileage, it's in four sections that you can tackle individually, but by all means, if you're feeling intrepid, in one go. Walk from Maidencombe to Cockington (11 miles), Cockington to Totnes (9.5 miles), Totnes to Dittisham (9 miles) and Greenway to Brixham (5.5 miles). Explore the picturesque estuary of the River Dart, where oak trees cast a green glow over the surface of the water and the air feels calm and still.
If you're in the Cockington region, don't miss the chocolate box village and Weavers Cottage Tea Shoppe. This 18th Century cottage specialises in delicious Devon Cream teas. Soak up some late-year sunshine in the walled courtyard garden or get cosy inside.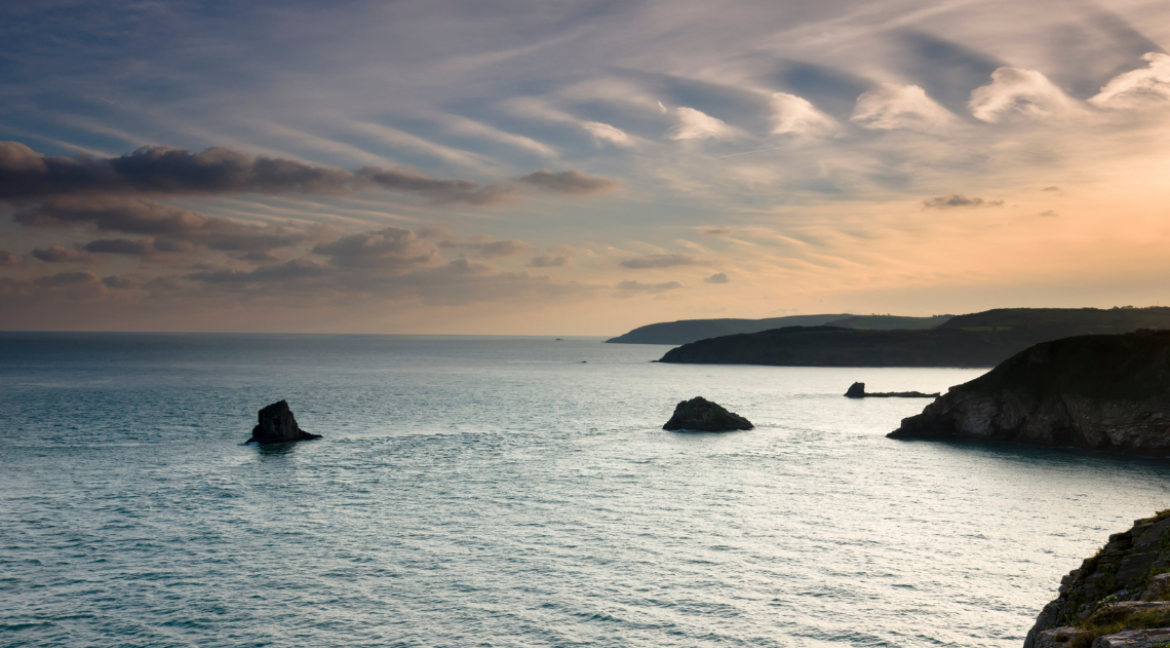 Sharkham Point & Berry Head
Berry Head is a unique spot. A dramatic headland that rises straight out of the swirling sea. Its tall cliffs, the gateway to the south coast, with wonderful views across the bay. Like all small islands and headlands, that drop away into the nothingness of the sea, it has a certain mystery about it.
It is one of the best places in the UK to spot dolphins. Large pods of common dolphins can be spotted in the bay, and porpoises like to forage the tideline. It has seen its fair share of human history, too – the clifftop is lined with canons and sports an old Napoleonic fort.
Walk from Brixham, England's characterful leading fishing village, to enjoy windswept strolls along this beautiful part of the coast. After a bracing coastal walk and plenty of fresh sea air, you'll relish a hot drink and perhaps a fish and chips in the award-winning Guardhouse Cafe.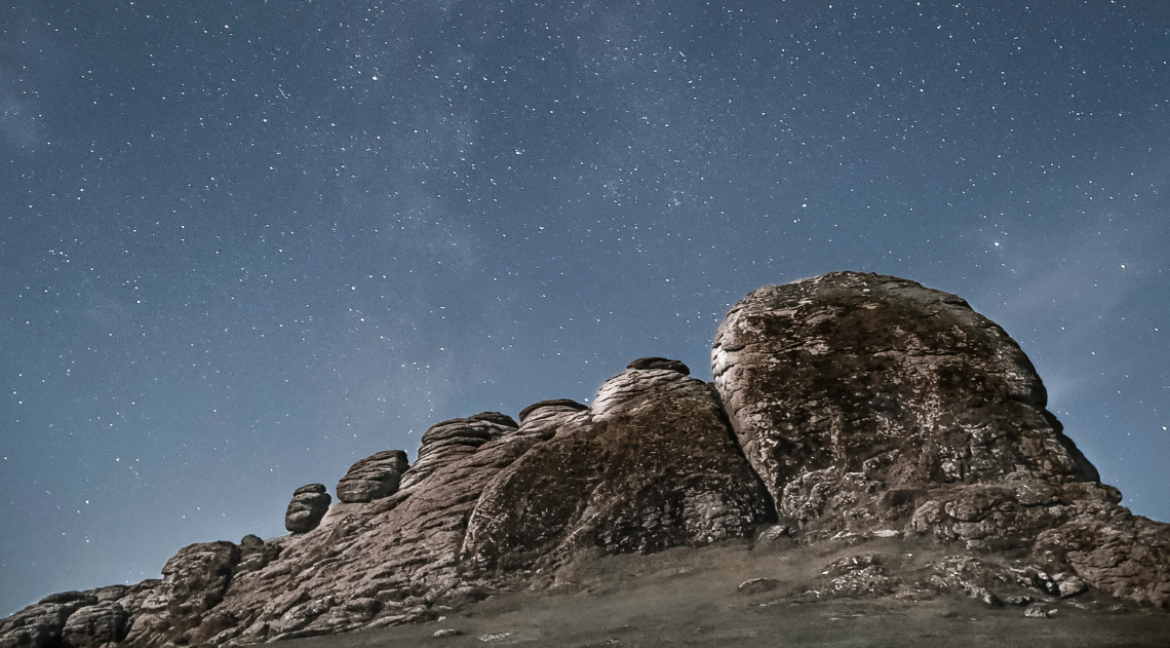 Haytor, Dartmoor
Dartmoor's mightiest and most iconic tor is a sight indeed. It's sublime in scale, a sheer wall of rock rising up out of the moor.
While the tor itself attracts visitors, walk for a few minutes and the crowds dissipate. It's just you and the wild. Autumn days are perfect for quiet strolls along misty or heather-wreathed moorland.
And there's an irresistible drama to summiting the tor. Feeling the blast of wind on your face, seeing the countryside spread out before you to the sea.
There are many walks around Haytor, here is a 7.5-mile circular. See the route here.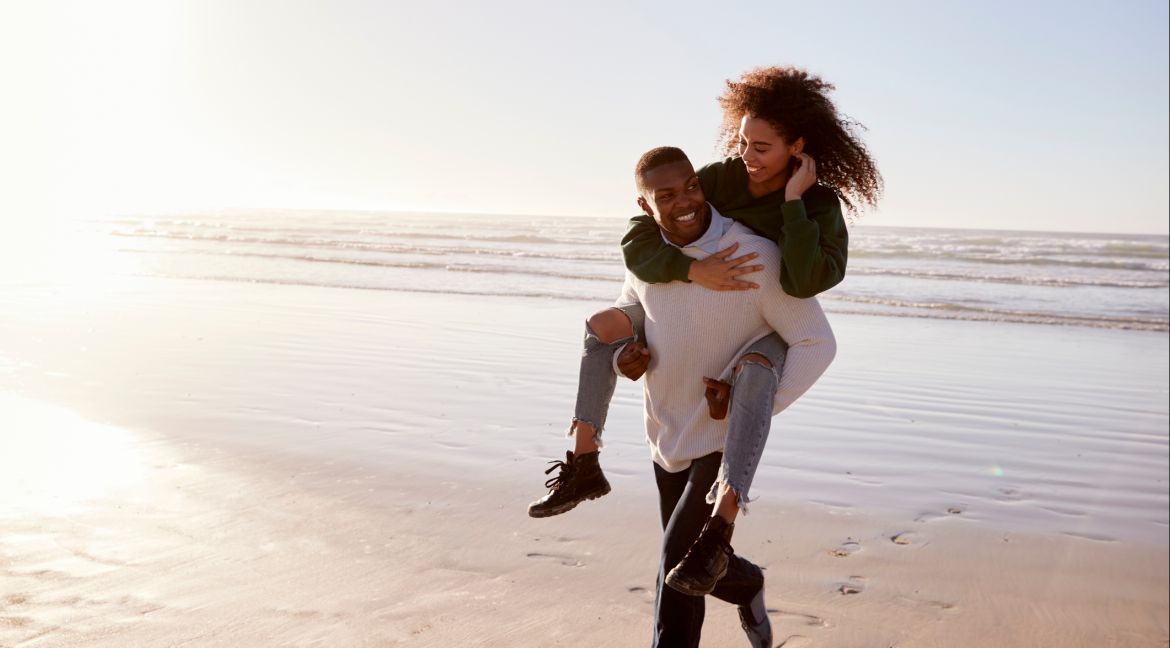 Make Lincombe Hall your base
If you're looking for coastal walks in South Devon with your love, why not take advantage of the Autumn Away Offer in our luxurious hotel. Lincombe Hall enjoys a perfect position on the soul-stirring Devon coast. The South West coast path takes you from Torquay's varied coves along 22 miles of stunning coastline. Dartmoor National Park is also nearby, as well as the wonderful Dart estuary and miles of rolling countryside.
Our hotel is just for adults. The state-of-the-art spa and relaxed ambience throughout make it the perfect destination for a romantic break.
When you book a stay of more than one night for October or November 2020, you will receive complimentary dinner on all bar one night of your stay.* So go and explore and let us take care of you upon your return.
* Offer applies to direct bookings only.