A Return to Wellness Post Lockdown
Published on 2020-11-26 / By Tom Hall
Most, if asked, would say the coronavirus pandemic has negatively impacted them. For some, it's been life changing.
Out of the blue a new respiratory virus emerged in the east and spread across the globe—like something from a disaster film. Consequently, we've seen months of dystopian lockdowns and a state of fear unheard of in peace time. Though we are strong and have adapted to a "new normal". However, this is not without a struggle. Coronavirus is leaving its mark on our physical and mental health.
This isn't anything to be embarrassed about. We're all in it together and experiencing the same issues.
What issues?
Our level of physical activity has dropped
Under typical circumstances we'd be heading out to gyms, fitness classes, and taking part in team sports. With the recent lockdowns, due to social distancing, we've been unable to do this. It's true we can exercise solo, but that doesn't offer support, encouragement, and socialisation. Without which, for some of us, our motivation slips.
It's thought that due to the constraints of coronavirus our level of physical activity as a nation has dropped by a quarter. Exercise has long been a natural way to lift our spirits, and just when we need it the most, we're missing out on its anti-depressant qualities.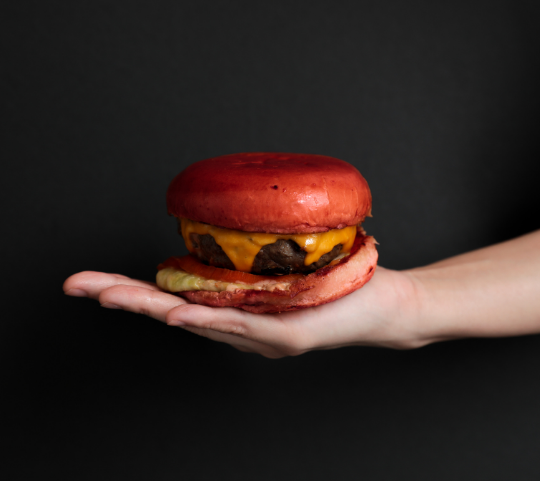 We're eating and drinking more
To couple with the above, since the start of the first lockdown, we've increased our calorie intake significantly. Simply put, we're eating and drinking more. The cause of this is complicated.
The first lockdown was different to the more recent incarnation. It took us from spring into summer and through patches of beautiful weather. Whilst we couldn't stray far from our homes, there was a sense of holiday especially for those furloughed. Pottering in the garden, creative projects, DIY, local strolls in the sun. A leisurely interlude before the virus abated and life continued.
This mentality went hand in hand with our favourite food and drink—why not, eh?
What started as a treat, evolved into an emotional crutch as the grey drizzle of the second autumn lockdown hit. The novelty of the first was replaced by tiredness and societal anxiety. The drip, drip, of bad coronavirus news over time raised our stress level and eating and drinking is a common coping mechanism. A way to find comfort and security.
It's understandable too. The collective trauma we're undergoing is unprecedented and relentless.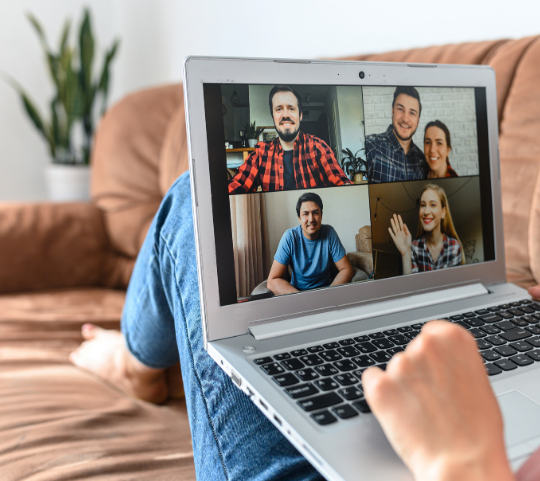 We're missing our loved ones
Being able to talk to family and friends remotely, whether via phone, instant messaging or video call is a marvel of modern technology. A live saver during a pandemic. But this doesn't mean we're okay with it. Connecting with those we care about digitally is a replica of the real thing. It works, yet there's something not right about it and this makes us sad.
It's because the authentic human element isn't there. It's not just sight and sound we need, it's physical presence. We are social creatures and need others around us. It's a primal thing, woven into our DNA. We are, possibly more than any other animal, emotionally linked with one another. It is this closeness as a species which has driven our success, and why social distancing feels wrong to us.
Our anxiety has peaked
How could it not? The longevity of the coronavirus crisis is testing our resolve in a way akin to a world war. It's all we've been exposed to for many months. Day after day, coronavirus. Getting worse, getting better, getting worse again. Scary, mind numbing, and tiresome all at the same time. It isn't a surprise we're on edge and have had enough.
Although, at last, salvation is on its way. It will be a while before they are widely available, but vaccines now exist. It is, arguably, the scientific feat of the century to have developed them in such a short time. An incredible display of human ingenuity.
Post lockdown wellness
After lockdown ends, we must reconnect with ourselves and make sure we're focusing on our wellness. We deserve to feel better.
Firstly, if we can, we must see our loved ones. This helps us rejuvenate our sense of self and belonging. Then we must scour our homes for any junk food and get rid of it, whilst getting active again. Get out into nature and the wild reaches of countryside. Blow away the dust of coronavirus.
Stress is no good for health in the long run—contributing to insomnia, depression, digestive issues, heart problems, and skin conditions. Exercise helps and so does taking time to yourself dedicated to relaxation. Booking yourself a blissful spa day is exactly that. At Lincombe Hall we have a range of sensual spa treatments and tension melting massages. Leave us without the weight of the world on your shoulders.
Discover more about our top South Devon spa.