Best Spa Treatments for Men - why dads love spa treats too
Published on 2022-06-15 / By Belinda Dixon
Best Spa Treatments for Men - why dads love spa treats too
Like everyone, men are facing the increasing stresses and strains of daily life - work, money and relationship worries. Always rushing from A to B. Never quite having enough time. But while it's completely accepted that a woman might want to go to a spa to have knots worked out of muscles, in the past some felt it wasn't for blokes.
But the good news is that's changing. And more and more men are getting to experience the health and wellness benefits spas bring. So what are the best spa treatments for men? And why are they a memorable birthday and Father's Day gift? Here's our handy guide.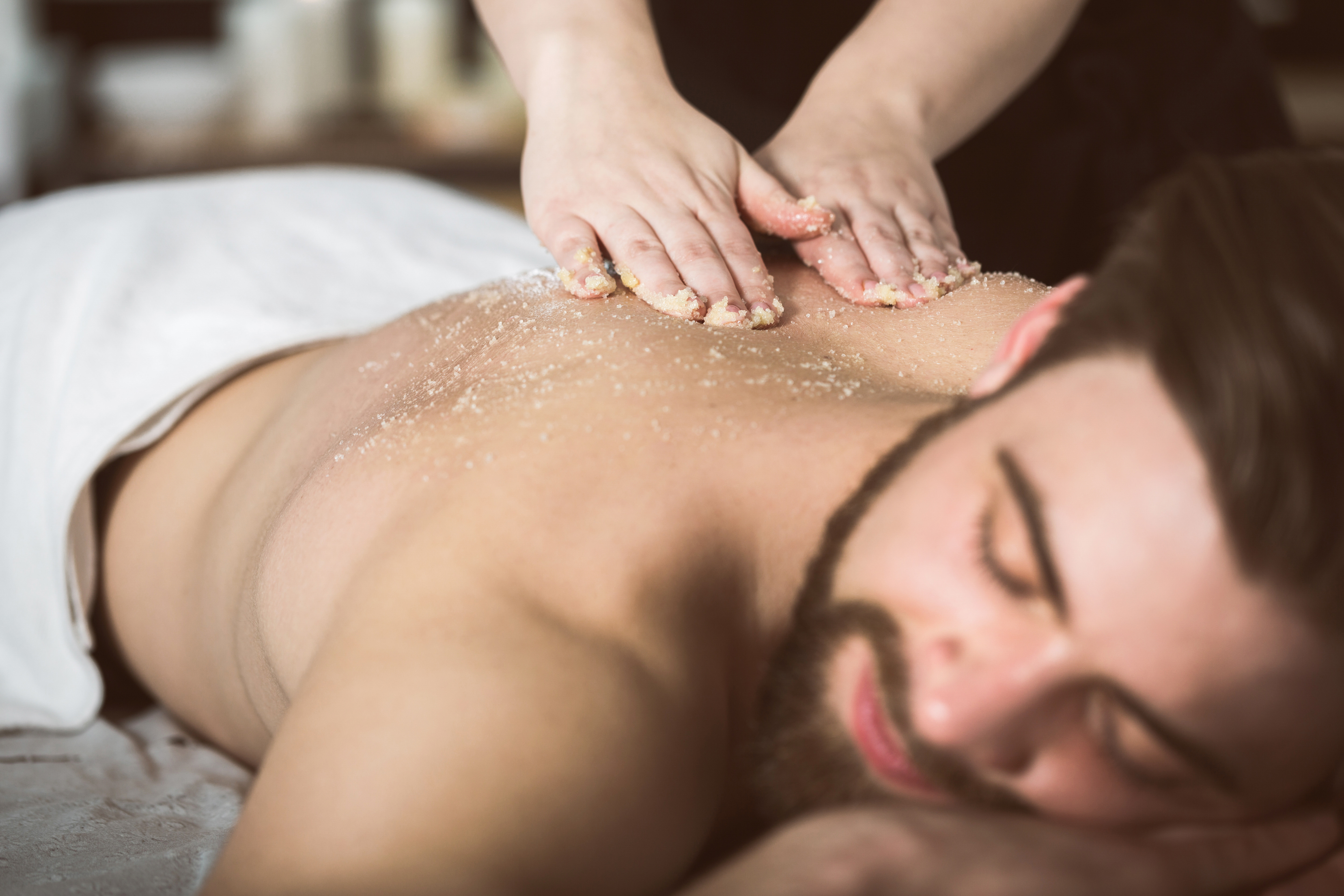 Discover a space for men too
That image of spas being just for women is outdated. Research by the International Spa Association has found that while 10 years ago only around 30% of spa goers were men, these days the figure is nearer 47%. Which makes perfect sense - after all taking care of yourself has nothing to do with gender. And venues like Lincombe Hall, which offers luxury spa breaks in Devon, have perfected the art of tailoring treatments and facilities to suit all genders' needs.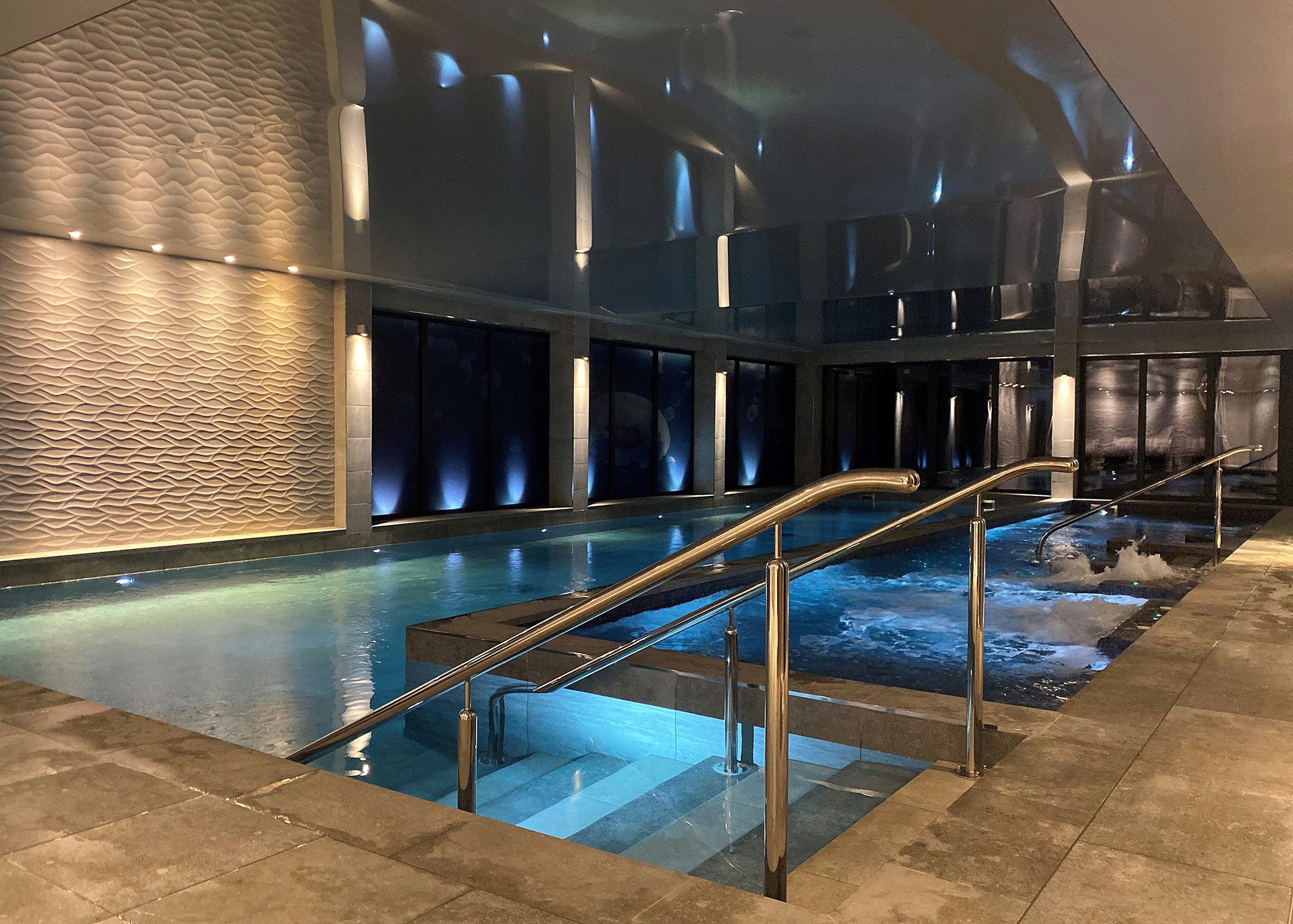 Muscle workouts
Working out, whether it's at the gym, cycling on Dartmoor, running the coast path or surfing the waves, feels good. Of course it can also leave your muscles aching. The answer? A deep tissue massage that dissolves knots and tightness.
At Lincombe Hall, our Treatments for Him include the Work It Out Massage - a 60-minute body-boosting treatment that uses special techniques and movements to really ease muscle tension. You can also both have a work out and then get the benefits of an expert massage afterwards - our facilitates include a fully equipped gym and a 15m lap pool.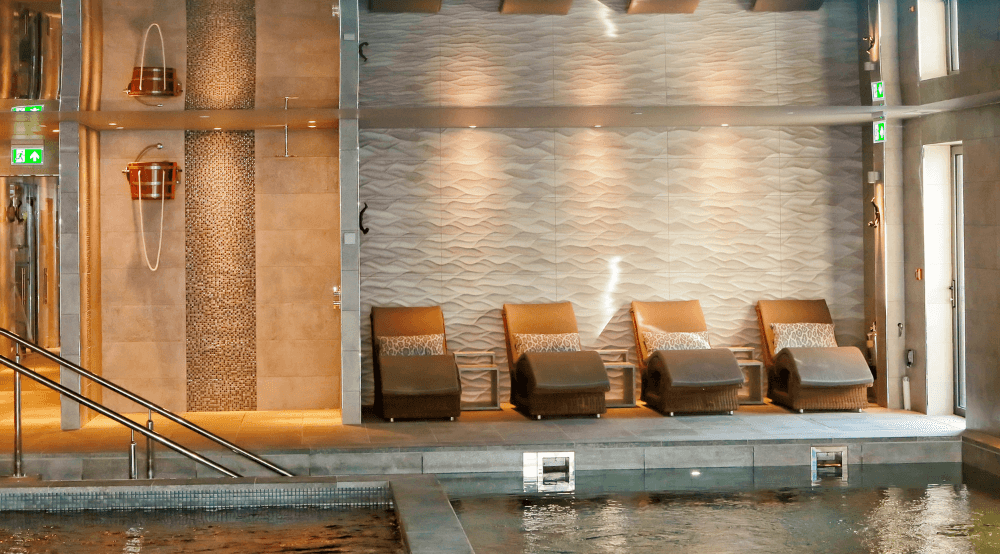 Stress busters
Perhaps the growing realisation that spas are great places for men is linked to the understanding that they're definitely not just about beauty and pampering. They're actually about health and wellness. Interventions by people like Prince William and Gareth Southgate in Heads Together help get the message across that mental wellbeing is important, whoever we are
One of the best ways to preserve mental wellbeing is to keep stress at bay. For many, massages help. Taking time out from our daily lives, having knots and tensions eased out of tight muscles, breathing deeply. Relaxing. Those are some of the reasons the NHS says complementary therapies like massage can help people relax and cope better with feelings.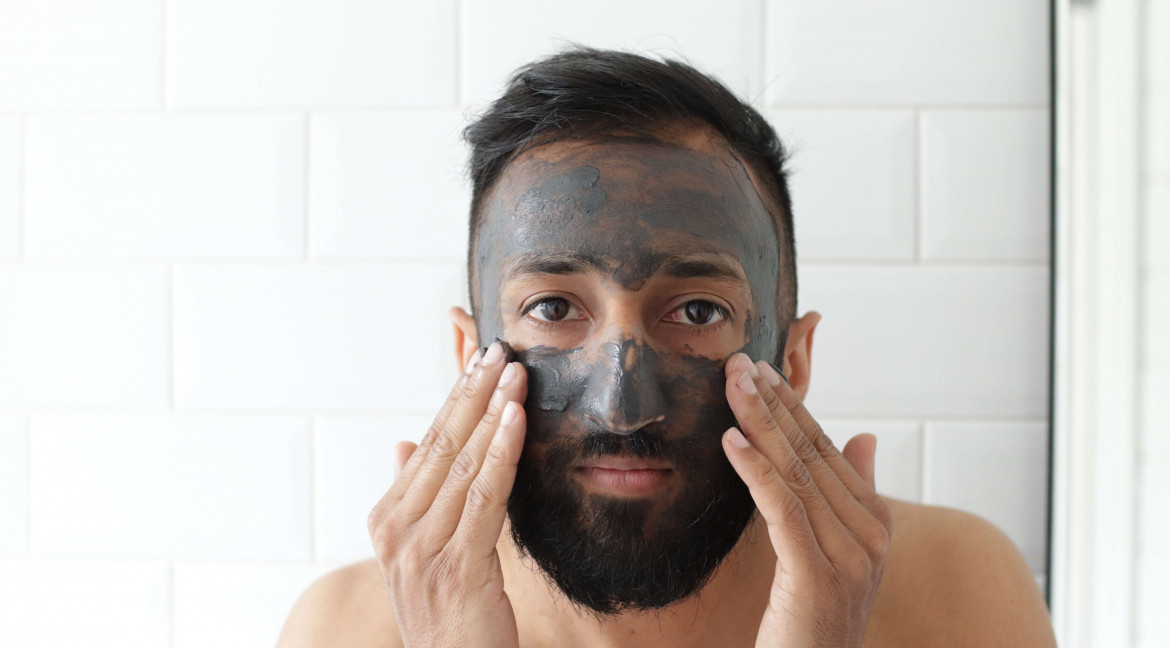 Executive facials
Gone are the days when being a man meant you had to suffer tension, tight muscles and uncomfortably dry skin. These days, male grooming matters and high-performance spa treatments like Lincombe Hall's Go Guy - The Male Executive Facial really help.
This 60-minute treatment includes a face and shoulder massage, exfoliation, face mask and hot stone neck and shoulder massage. Leaving you ready to take on the world once again.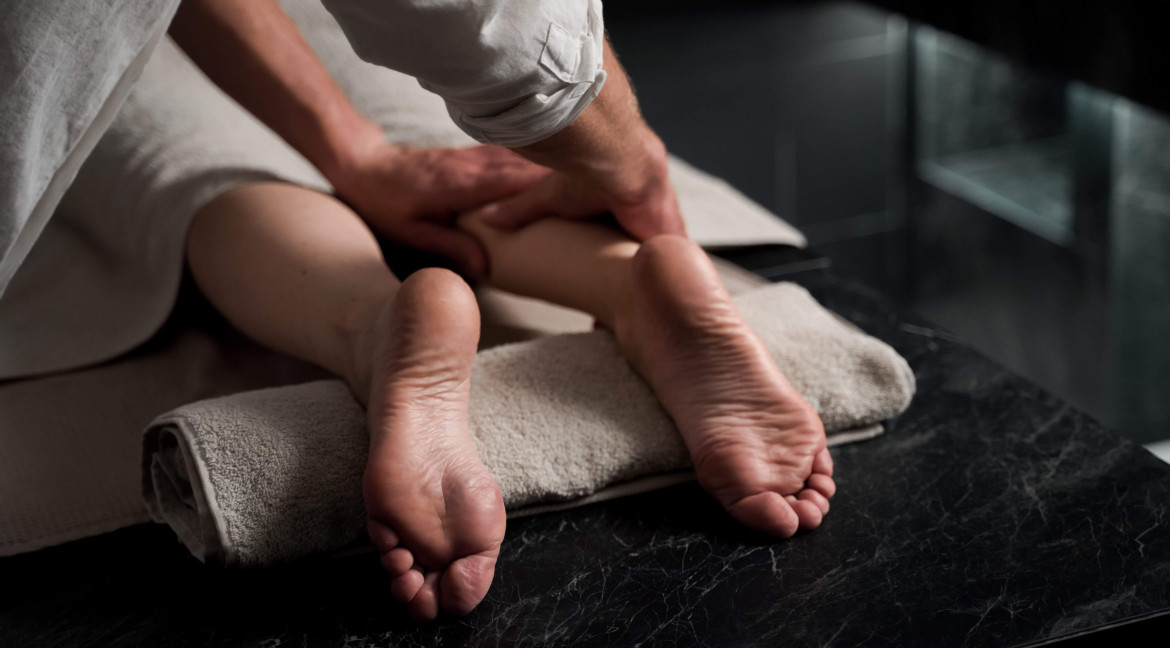 Treats for hands & feet
We know our hands and feet work hard all day long. But it can still be surprising just how much tension we carry in them. You only really notice it once you start to massage them - try it on one hand.
Now imagine a 30-minute treatment that includes a hand and arm massage, and takes care of your nails too. Lincombe Hall offers a Gentlemen's Club Hand & Nail Care treatment as well as Executive Footcare for Men. The latter sees your feet soaked, scrubbed and exfoliated. Followed by a de-stressing, relaxing foot massage.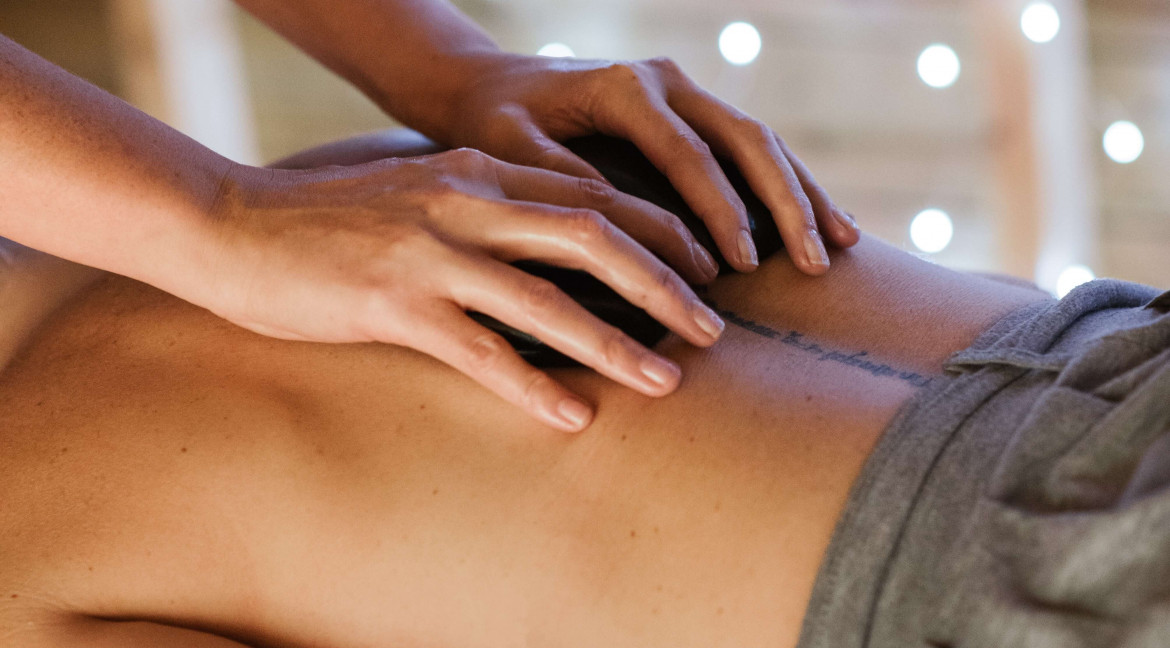 Hot rocks
Rocks rock - especially when skilled practitioners use warm basalt stones to massage your body from head-to-toe. Our Rocks of The Mediterranean – Hot Stone Massage works on energy points throughout your body, rebalancing and harmonising
And while these treatments feel fantastic, they're delivering measurable benefits too. As the NHS points out on its Complementary Therapy webpage, massage improves "the functioning of the circulatory, lymphatic, muscular, skeletal, and nervous systems and may improve the rate at which the body recovers from injury and illness".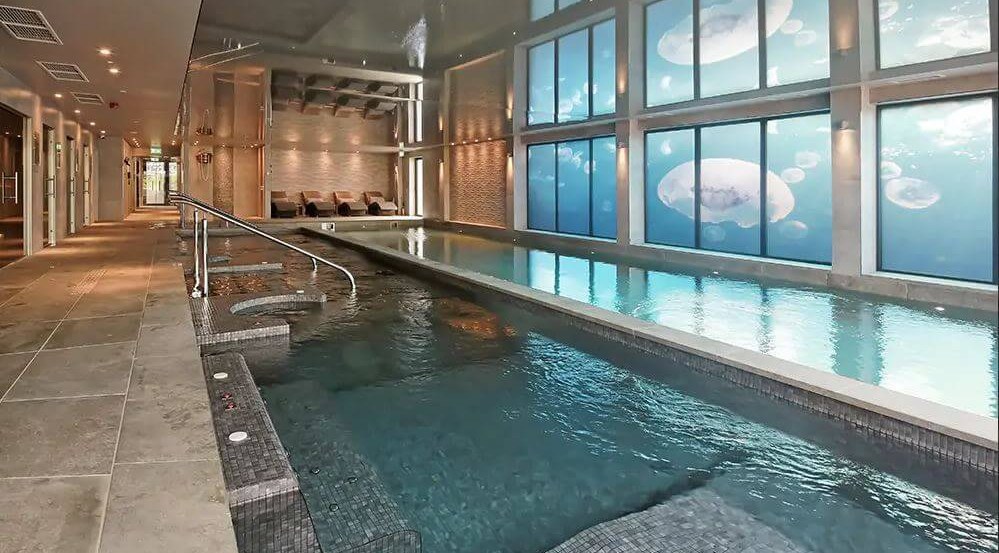 Taking time to unwind
If a spa treatment is fabulous - and both men and women really feel the benefits - imagine how incredible a whole spa day or a weekend would be. Especially when you combine the luxurious facilities at Lincombe Hall's spa with the beaches and coast walks of Torquay and a gourmet meal in our restaurant.
Time then to join the growing band of men who've discovered the benefits and joys of spa treatments and to book your father, son, husband or friend in for a body and mood boosting treat.