Step Inside Lincombe Hall's Stylish New Interior
Published on 2021-06-21 / By Skye Onley
A destination spa hotel exists to make you feel.
Take Lincombe Hall. Awarded the best Spa Hotel in Devon, our guests won't want to set foot outside of our luxury haven. With laidback luxury and chic style, our spa and hotel specialises in indulging your senses and making you feel totally relaxed.
State-of-the-art spa facilities and escapist treatments are part of this. Our bespoke designer interiors are another.
We partnered with local designers Ashton House Design, who also designed our award-winning 5 Bubble Spa. We have now unveiled our Brasserie and Cocktail Bar, two Lounges and all the hotel walkways ready for summer.
So sit back and have a relaxing scroll through our interior glow-up, which Muddy Stillettos recently summed up as "Ashton House Design…a dab hand at contemporary English country calm".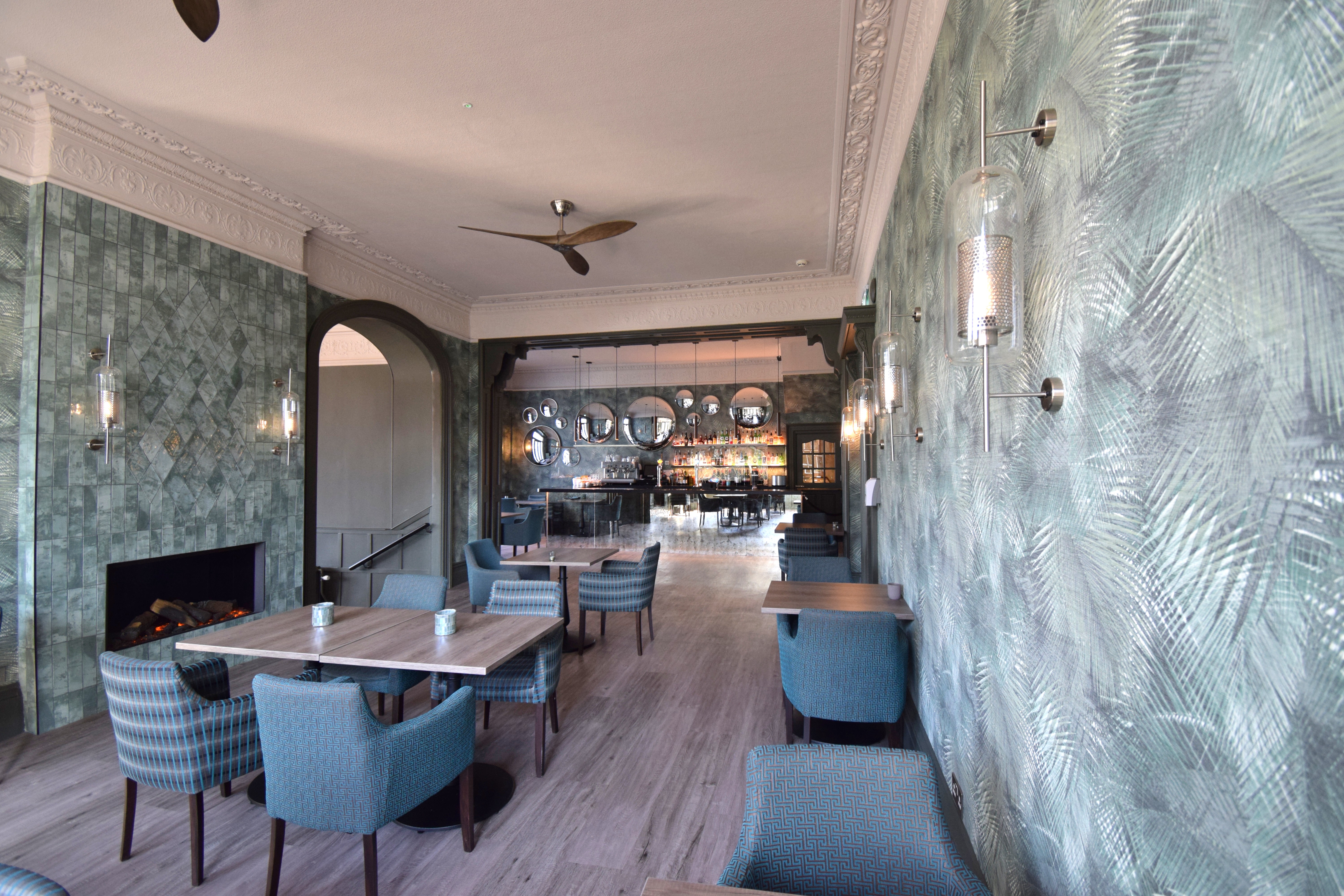 Take the Brasserie and Cocktail Bar, which is an atmospheric hangout. Think smooth tiles, antiqued fish-lens mirrors and frond-green wallpaper, which shimmers with the subtle iridescence of butterfly wings.
Statement plants extend the tropical feeling, which perfectly matches the extensive cocktail menu and array of local Devon spirits.
At different times of day, the light throws shadows and accents across the room, up to the opulent corniced ceiling. Fitted wooden shutters are on their way, while a fire casts a golden glow in the evenings. This is where we do our popular 2-for-1 cocktails between 4-6pm.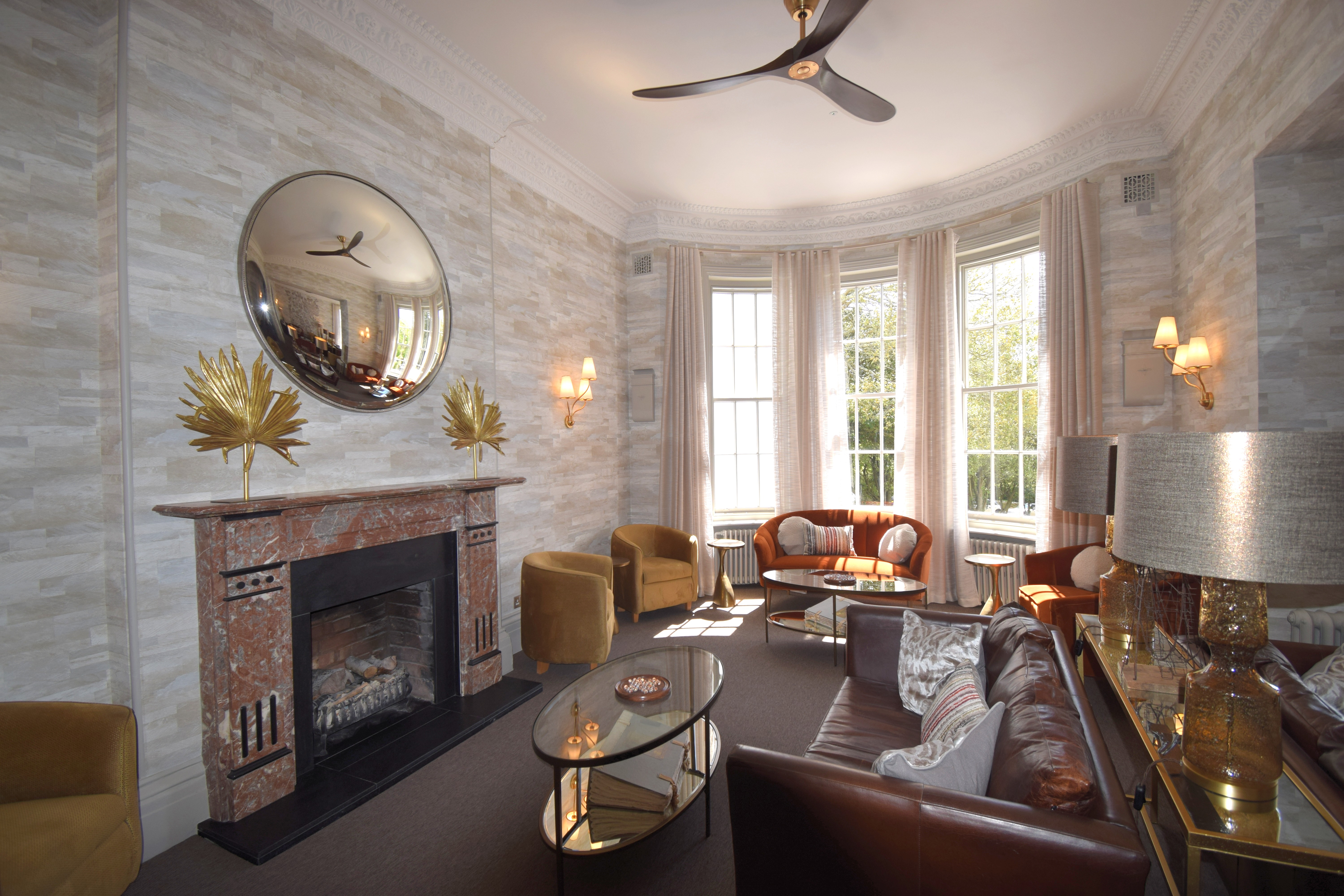 Then it's through to the two lounges where the period features pop out. Think high ceilings with cornices, grand marble fireplaces and massive sash windows. Beautifully restored to a chic hideout which is luxuriously clad in velvet and leather, uplifted warm tones of burnt orange and gold.
Queen's Gambit fans will be able to picture Beth Harmon here, her chess piece in one hand, an iced drink in the other.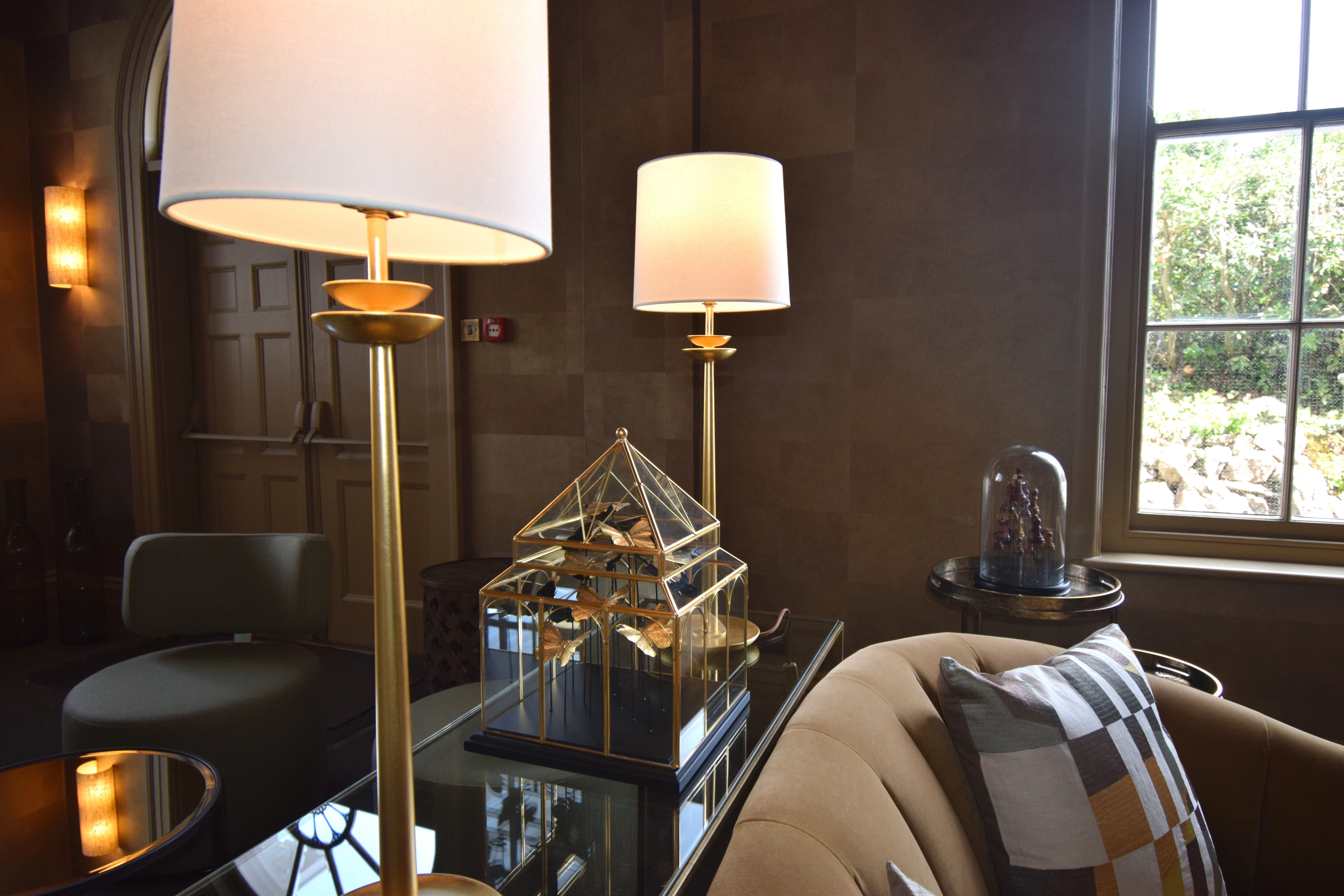 Enjoy your pre-dinner aperitif with stunning views over our leafy upmarket suburb to the flash of white boats clinking on the water.
Our coastal location is woven in, too. Hardwood ceiling fans are repurposed boat propellors, and Ferris Wheel sculptures mirror Torquay's distinctive waterfront wheel.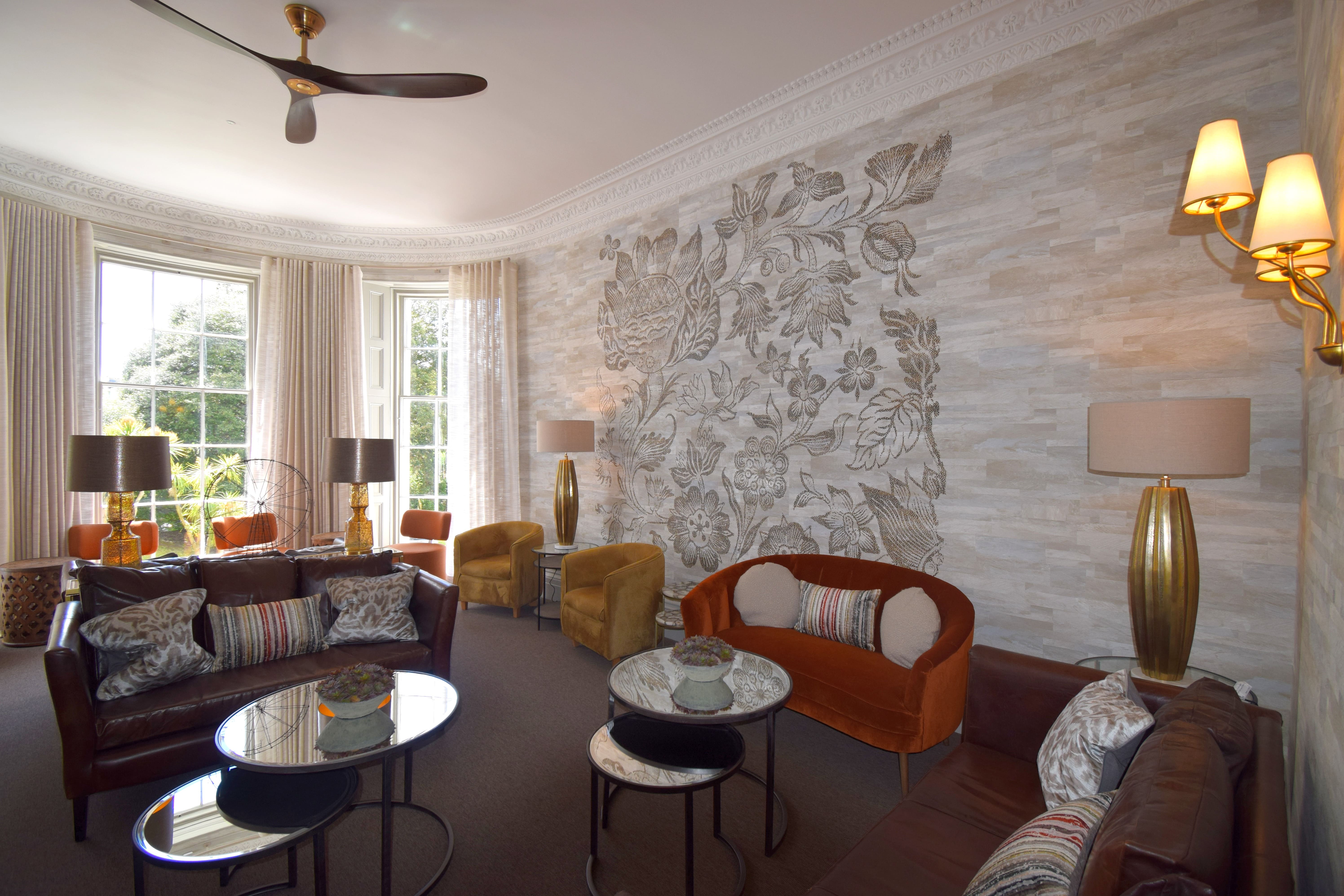 The real statement is a glorious feature mural in an extravagant floral print, a bespoke commission that ties the largest lounge together.
The Dining Room has also had a makeover with rich velvet lamps, thick wallpaper and a large library style book shelf adding notes of understated grandeur.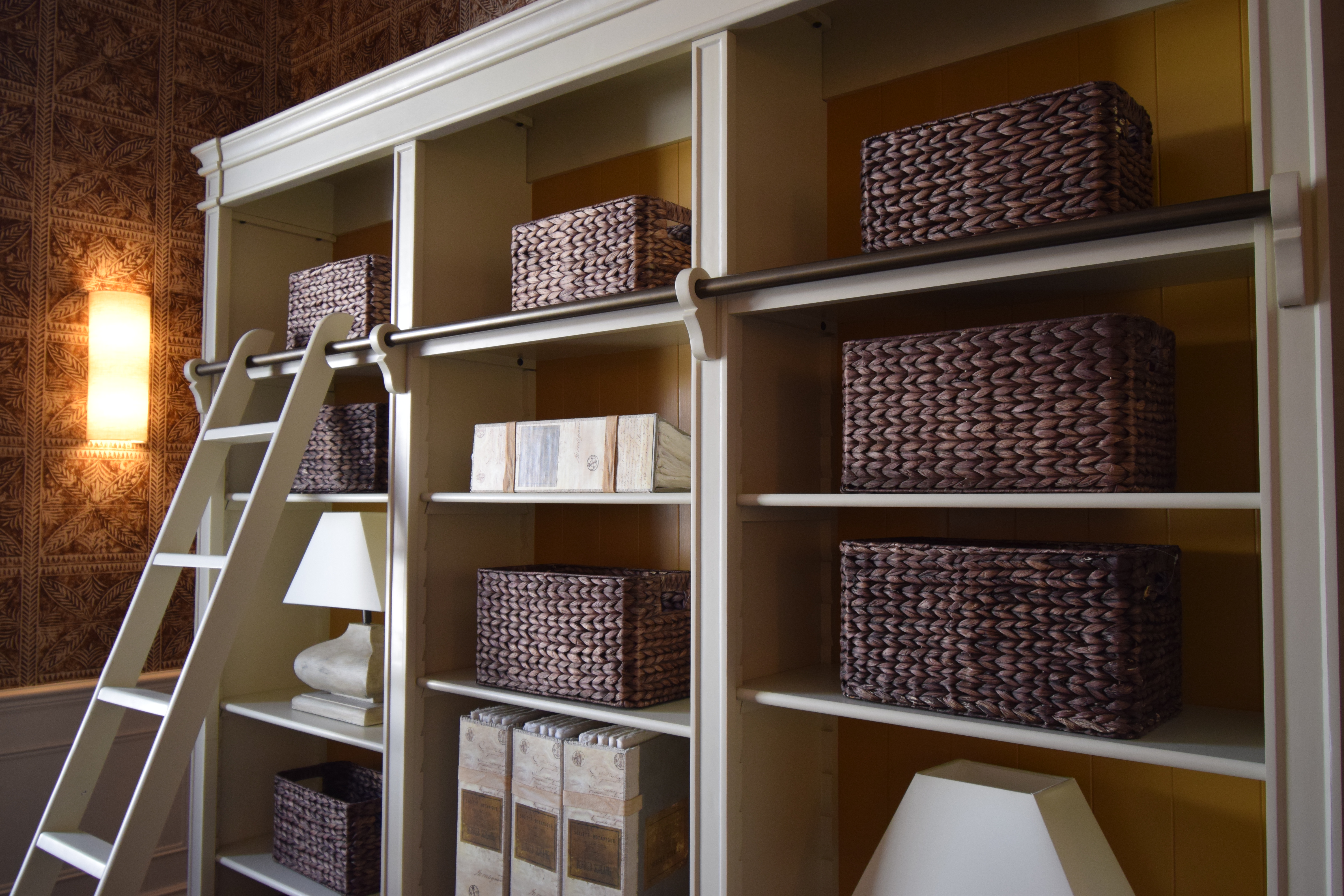 Plush new carpets lead upstairs to corridors that have been transformed by chic grey paneling and dappled wallpaper that sparkles like the surface of water.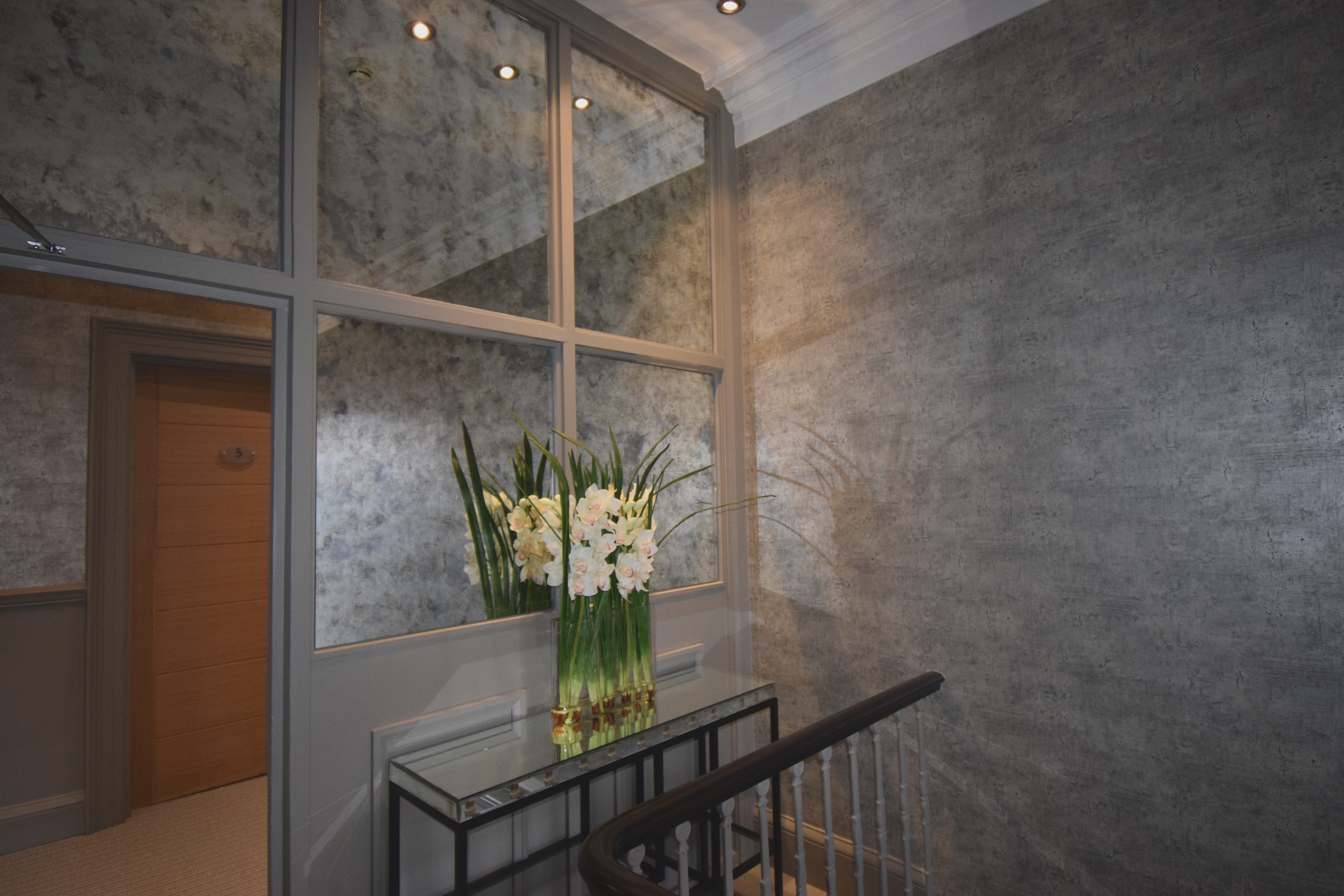 That's not all. The breakfast room will be renovated in the autumn, while eventually all of our 44 bedrooms will receive a designer makeover from Ashton House Design. Four have already been refurbished, complete with stunning ensuites that you may just recognise from our 5 Bubble Spa. Keep your eyes peeled for future updates as our designers work their magic.