Romantic weekend break in Devon
Published on 2021-08-01 / By Daniel Twigg
Devon has it all. Turquoise beach breaks, deep rocky coves, mountain clifftop walks, windswept, green pastures, snaking fresh rivers and Dartmoor tors with spectacular views. Whether swimming, walking or just meandering about, the scenery is breath-taking.
To whisk your loved one away to Devon for a romantic weekend break is the stuff of dreams and you'll likely hold cherished memories of your getaway forever. Plus, you'll have racked up some great brownie points!
Often when visiting a new place, there's so much to see and do that it can be dizzying and you really want to make the most of your special time together.
To help out, we've put together a handy itinerary for a romantic weekend break in Devon, so you get to spend the best quality time together, while enjoying the best bits of the region.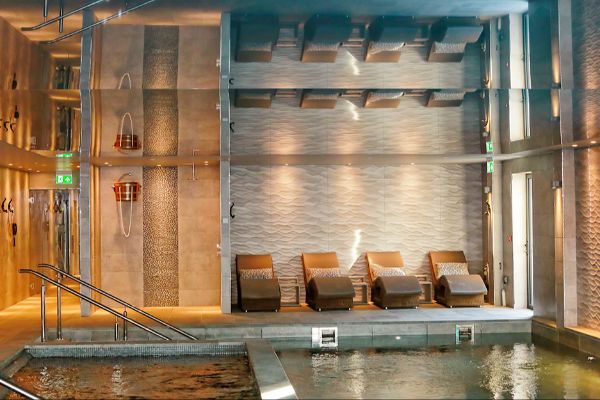 Your First Night
After a long or short journey to get to Lincombe Hall Hotel & Spa, once you've checked into your room, rather than rushing out, you need time to decompress and shake off any road-weariness.
What better way than a relaxing couple of hours in our £2 million spa. Sink into the Hydropool, float free in the swimming pool or breathe deep and relax in the steam room or sauna. Alternatively, you could just immerse yourself in a cold bucket shower to really bring you round. Once refreshed in the spa, some downtime in your room and maybe a snooze before dinner at Lincombe Hall.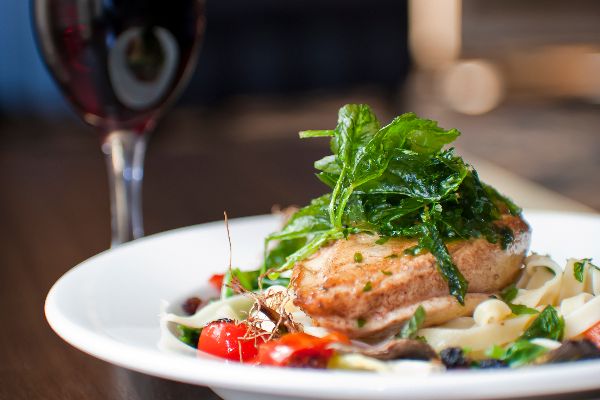 South Devon Dining
A trip to South Devon wouldn't be the same without exceptional dining. We're foodies here at Lincombe Hall and take pride in all we serve. When it comes to seafood, our chefs have some of the best produce in the country right outside their kitchen - you'll find the freshest seasonal dishes on our menu.
Choose mains from fillet of Torbay plaice, asparagus spears, braised peas, lettuce, crispy new potatoes and mint dressing, to braised pork belly, confit sliced potatoes, carrot and ginger purée and cider apple jus, with vegan and vegetarian options also available.
The atmosphere in the restaurant is laid back, with lovely views over our two acres of grounds, a truly romantic setting. After a lovely meal for two, retire to your room, ready for the next day and all South Devon offers.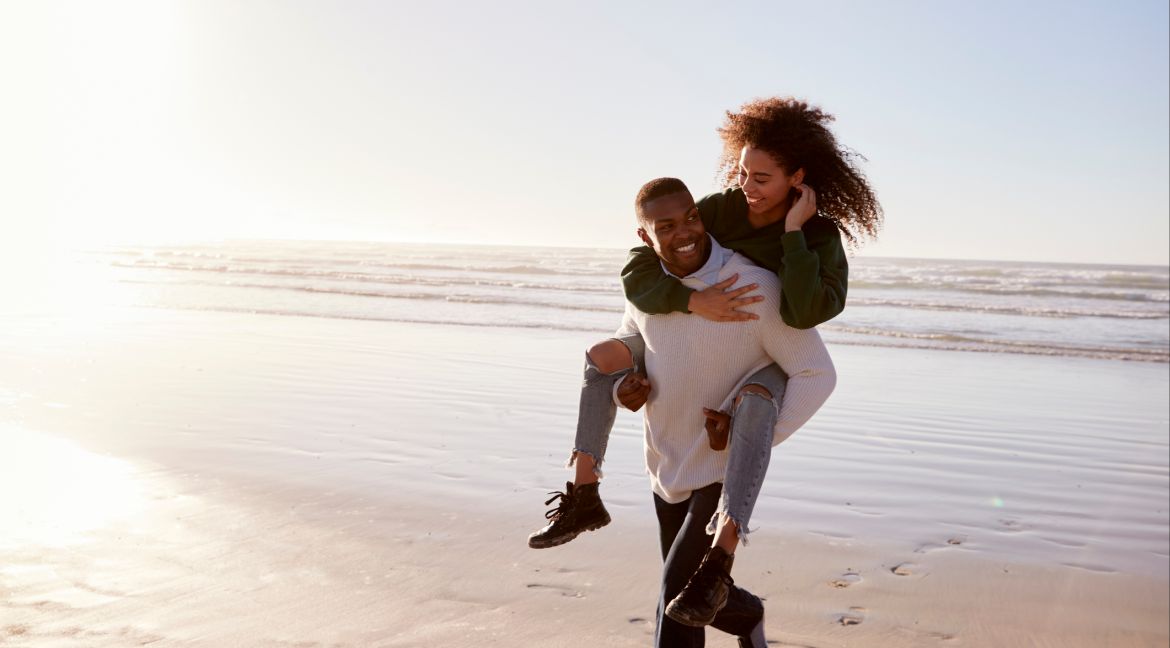 Your First Day
Breakfast is included in stays at Lincombe Hall Hotel & Spa, so make the most of it with a hearty full English or Continental breakfast to set you up for the day.
A good walk first thing will give you time to let your breakfast digest and explore locally. If you're a town person then Torbay and nearby Babbacombe has lots of retail therapy on offer or you could stroll around the marina and take in the views across the boats and out to sea.
If you prefer something more challenging, then miles of coastal path walks are easily accessible straight from Torquay.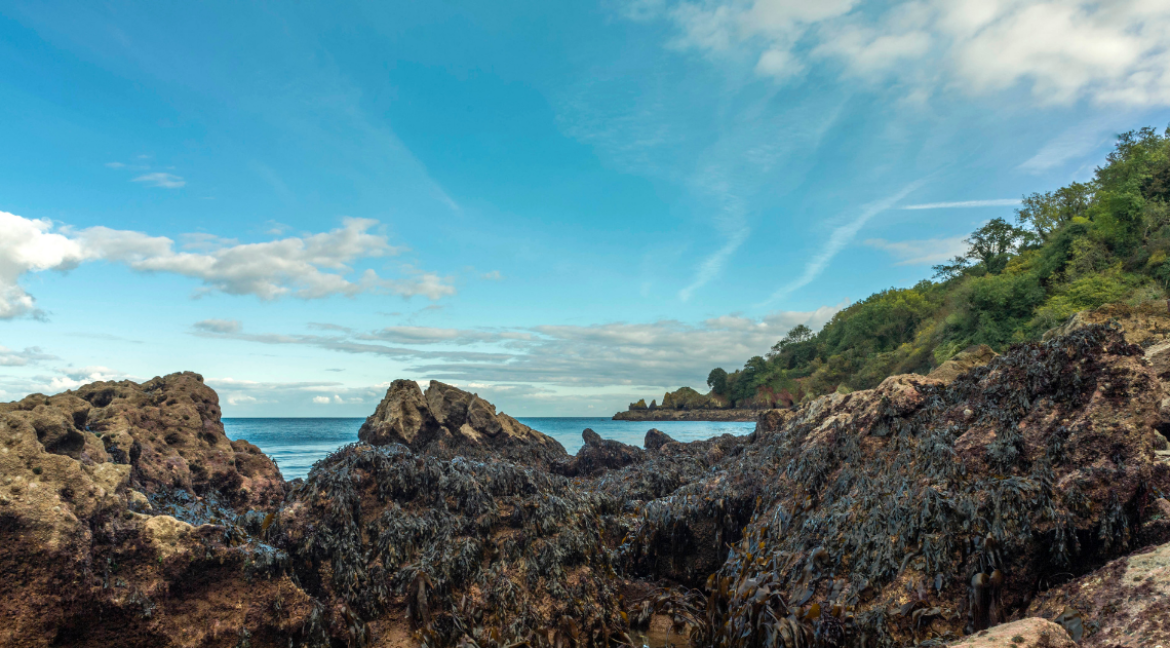 Anstey's Cove Circular
This lovely walk combines some of the best sights in Torquay town with its beautifully wild coastline. From Lincombe Hall, walk past the renowned Kents Cavern where you take the tranquil woodland path by Ilsham Valley green. You'll see Meadfoot Beach below, a popular wild swimming spot. Enjoy expansive views across the bay towards Orestone Rock and Thatcher Rock, green bergs that flutter with Guillemot and Kittiwake seabirds.
The coast path then winds up past Hope's Nose to steep Walls Hill. The landscape is striking, think staggering limestone pillars and ancient fossils. As you walk you are rewarded with slices of cool blue, as Anstey's cove becomes visible through the greenery. View more Coastal path walks on our best walks blog here.
If walking isn't for you then there are miles of beautiful beaches to laze on to top up your tan, cuddle up together then wash off the heat haze with a refreshing dip in the big blue.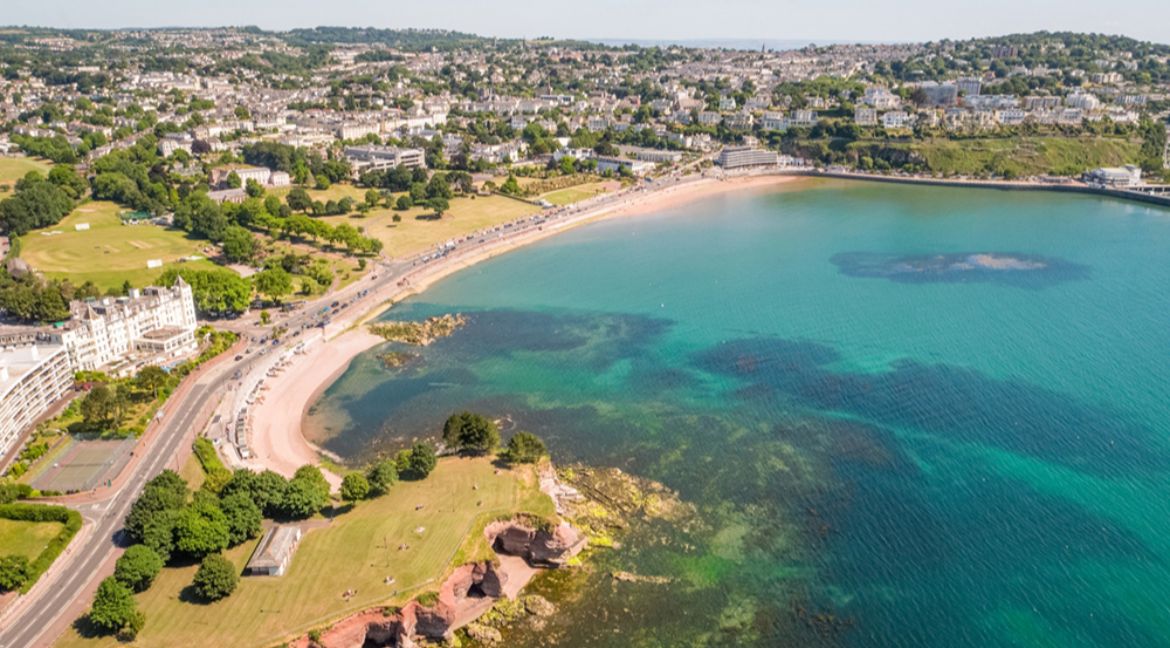 Top Beaches to Explore in South Devon
Close to the hotel are a couple of local beaches worth visiting. Torre Abbey Sands is Torquay's main beach and right on the sea front. It's the heart of the English Riviera. This pure sand beach is popular for many reasons; the main one being it's easily accessed from the hotel.
Oddicombe Beach is a great beach for all ages. There's a variety of watersports for the brave or just let the waves lap at your toes. The beach is accessible via a steep road or you could take the amazing Babbacombe Cliff Railway.
After a day on the beach, wander back to the hotel, perhaps via the Marina, where you can gaze at some of the beautiful yachts and motorboats and dream of jetting out to a beach only accessible by boat. Once back to the sanctuary of the hotel, take a shower or a spa session prior to your sit down dinner in our restaurant.
Your Last Day
After a restful night's sleep thanks to the soporific sea air, take a different breakfast to the one you chose on your first day. Afterall, variety is the spice of life and changing your routine each day can make time slow down.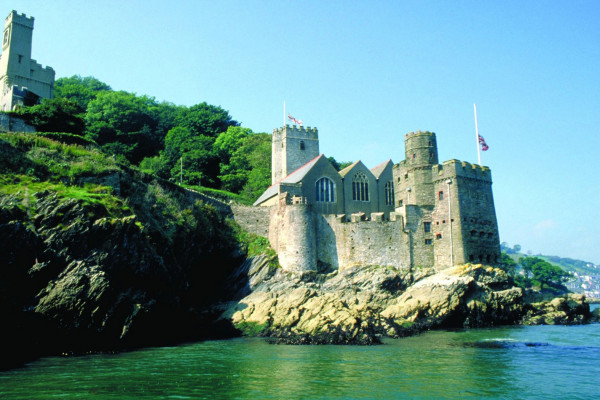 Visit Dartmouth
To squeeze everything out of your weekend break, perhaps you'd like to travel further today and visit Dartmouth which is just down the coast. One of the most beautiful towns in England, Dartmouth is where old-world maritime meets modern affluence.
A lovely thing to do is walk up to the castle on the headland, past an almost tropical lagoon, and through a dappled woodland. Dartmouth has a range of coastal art galleries, clothing boutiques, artisan delicatessens, fine restaurants, and (if all you fancy is a drink) some good old-fashioned pubs.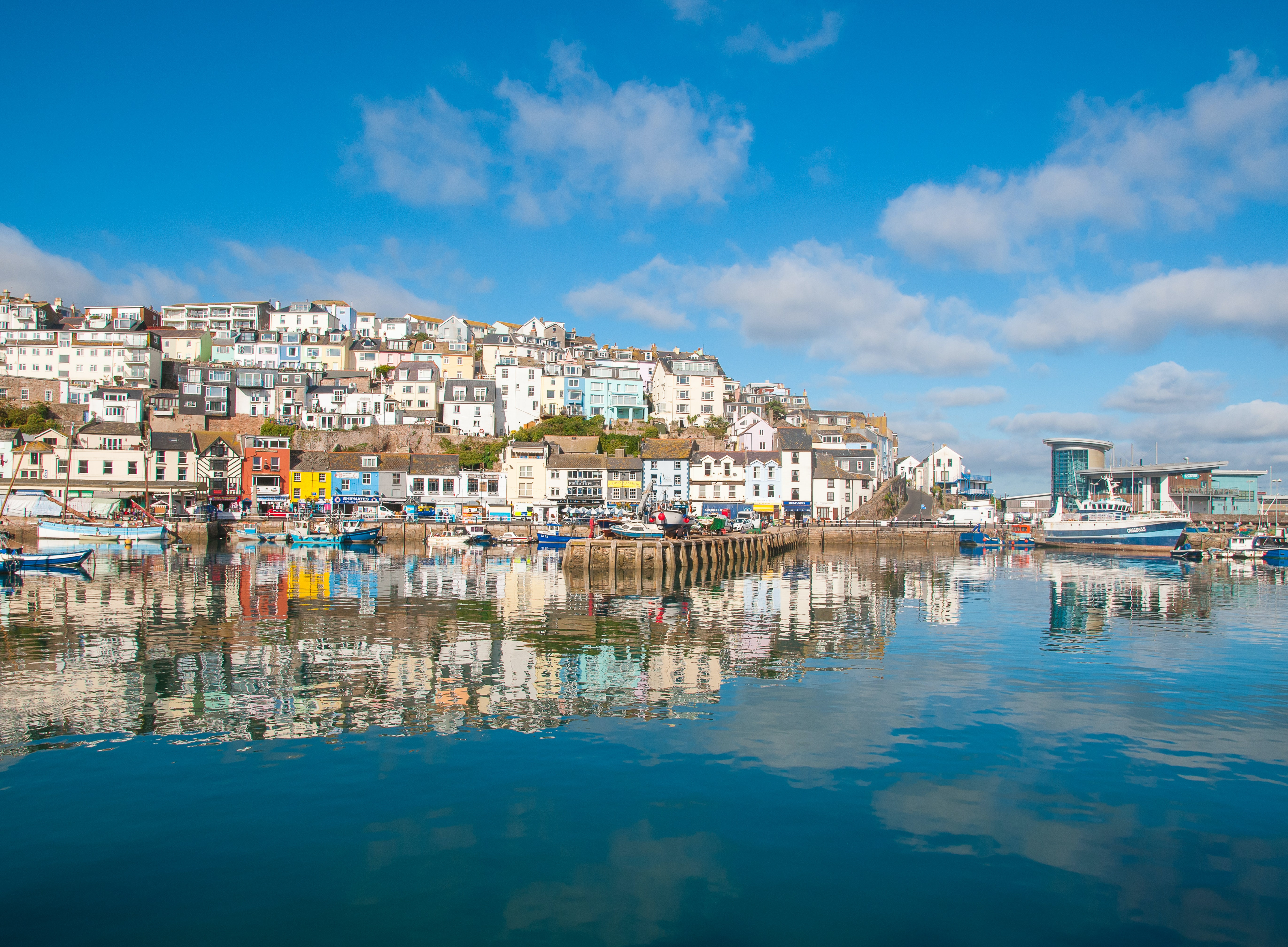 Brixham/Berry Head
On your way back to Dartmouth or instead of visiting the mouth of the Dart, you could stop off at Brixham and experience some of the best fish and chips you've ever tasted.
Brixham is a small boat fishing harbour, where fresh cod, haddock and other fish species are unloaded every day, giving the local chip shops the freshest fish and lots of fish and chip awards as a result.
If you fancy a walk after your lunchtime chip feast, a trip to Berry Head won't disappoint, with its dramatic headland views, light house and dolphins to spot at the bottom of its gigantic cliff-face. Just mind your step.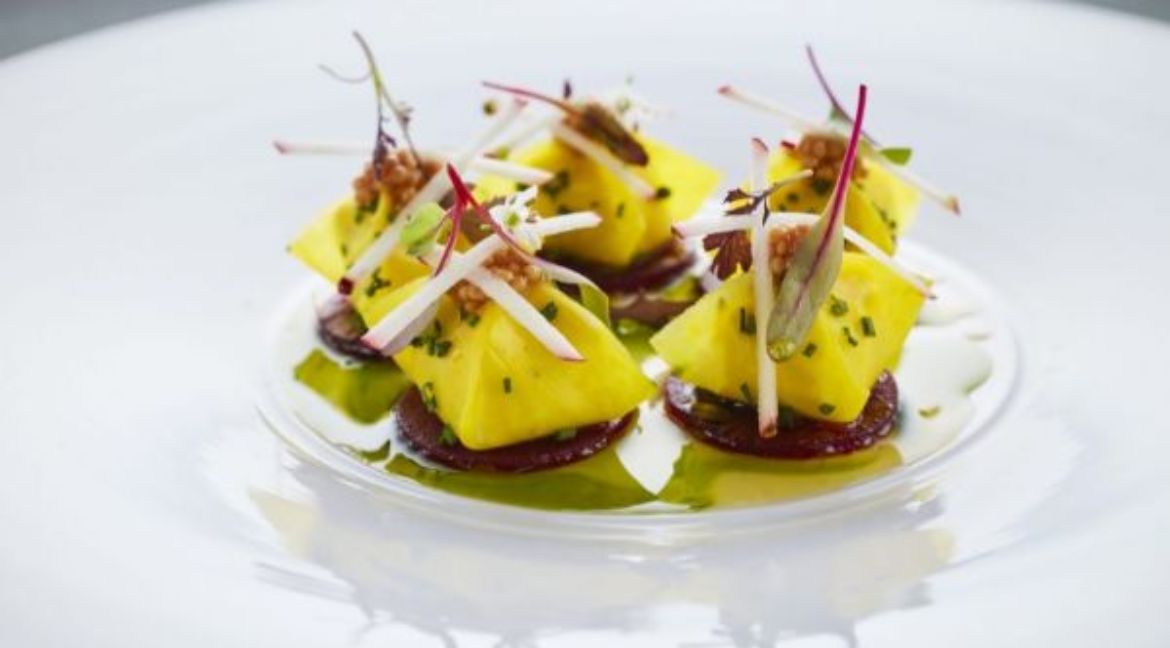 The Elephant Restaurant
If you want to push the boat out for your loved one, Torquay has its very own Michelin awarded restaurant run by chef and proprietor, Simone Hulstone. It's held its Michelin Star for 14 years and is one of the best restaurants in Devon, overlooking Torquay's harbour. The perfect place to bring your romantic weekend break to a close.
After a busy two days, enjoy a final spa session to sooth your tired legs and feet, prior to flopping, exhausted into one of our comfy beds having completed your weekend break itinerary. Well done. You did it! We hope to see you again soon.